In Africa, mobility is not universal. Hardly anyone can afford their own car. Even public transport is expensive and unreliable. The way to work, school or the nearest market is therefore a daily challenge.
We are Gambia Solar Energy
We, a group of students, have developed a drive system for a solar-assisted vehicle. The vehicle can be completely assembled from old parts, making it an affordable and sustainable solution for transport.
We are Doer's
The drive system, consisting of a controller, Arduino and a potentiometer, can be installed in an individually constructed vehicle with the help of a detailed manual.
Our Mission
100% Solar Energy
A solar panel on the roof of the vehicle charges the vehicle's battery. No combustion engine, no CO2 emissions.
Reuse existing Resources
Vehicles e. g. cars, tricycles and boats can be individually designed according to one's own requirements. Scrap can be used for assembly.
Affordable
By using existing resources, the construction is cost-effective, making mobility accessible to many people.
Suitable for Everyday Use
Vehicles can be constructed as loading trolleys, for example. This also makes it possible to transport several people and objects.
Creating future Prospects
The vehicles can be produced locally and people can set up their own business. We share our expertise to train young people.
Global mobility Solution
We also want to make mobility affordable in other sunny regions, with a focus on third world countries.
Latest News & Stories
The semester and our exam and submission phase is now slowly coming to an end….
The Media Night at the Hochschule der Medien, where students present their projects from the…
The many hours spent in the workshop have paid off. The conversion and implementation of the solar-powered drive has been…
Our Partners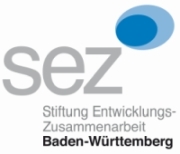 The project is supported by funds from the State of Baden-Württemberg via the Stiftung Entwicklungs-Zusammenarbeit Baden-Württemberg (SEZ)